BRINGING NEW
LIFE TO HISTORICAL BUILDINGS
---
Renaissance Historic Exteriors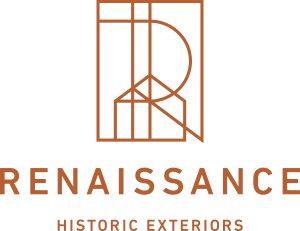 A nationally recognized leader in the field of historical building restoration since 1992, we construct custom restoration solutions for historical homes, churches, universities, courthouses, and state capitol buildings, including many buildings on the National Register of Historic Places. Skilled in both residential and commercial restoration, our full range of services include historical tile and slate roofing, architectural sheet metal, historical carpentry, historical masonry, gutters and downspouts, plus access to the largest inventory of HISTORICAL ROOFING MATERIALS in the U.S. — everything needed to restore your historical building, under one roof.
Customers appreciate our unparalleled commitment to client success, our proven Monarch Elite Process, and our industry-leading safety program. Historical building specialists want to work with us because we take on challenges that no one else in the business can.
OUR PROCESS
Our proven Monarch Elite Process is a seven-step transformation that begins the moment you reach out to us and ends with the emergence of your beautifully restored building.

We begin with our Magellan Building Assessment (MBA), a comprehensive inspection of both the interior and exterior of your property. Our Historical Building Specialist's expert investigation gives you visibility into your building's assets and potential liabilities, and we work with you to determine next steps.
Our Promise & Mission
Our promise is to use our comprehensive approach to your historical renovation in order to find you a permanent solution.

Our mission is to elevate the lives of our people, using our expertise and craftsmanship to preserve history.
JOIN OUR TEAM
Are you looking for an interesting, fulfilling job where you can work on once-in-a-lifetime projects for a company you're proud to work for?
We're hiring!
OUR SAFETY PROGRAM
The Renaissance culture revolves around safety. We consistently achieve an industry-leading Experience Modification Rating (EMR), and this proven history of safe work allows for lower insurance rates--savings that we are able to pass along to our customers.

Contact us to discuss your needs for your historical property
CONTACT RENAISSANCE